20 Mar 2023
World Padel Tour comes to AFAS Live. Amsterdam Open biggest tournament on the international calendar.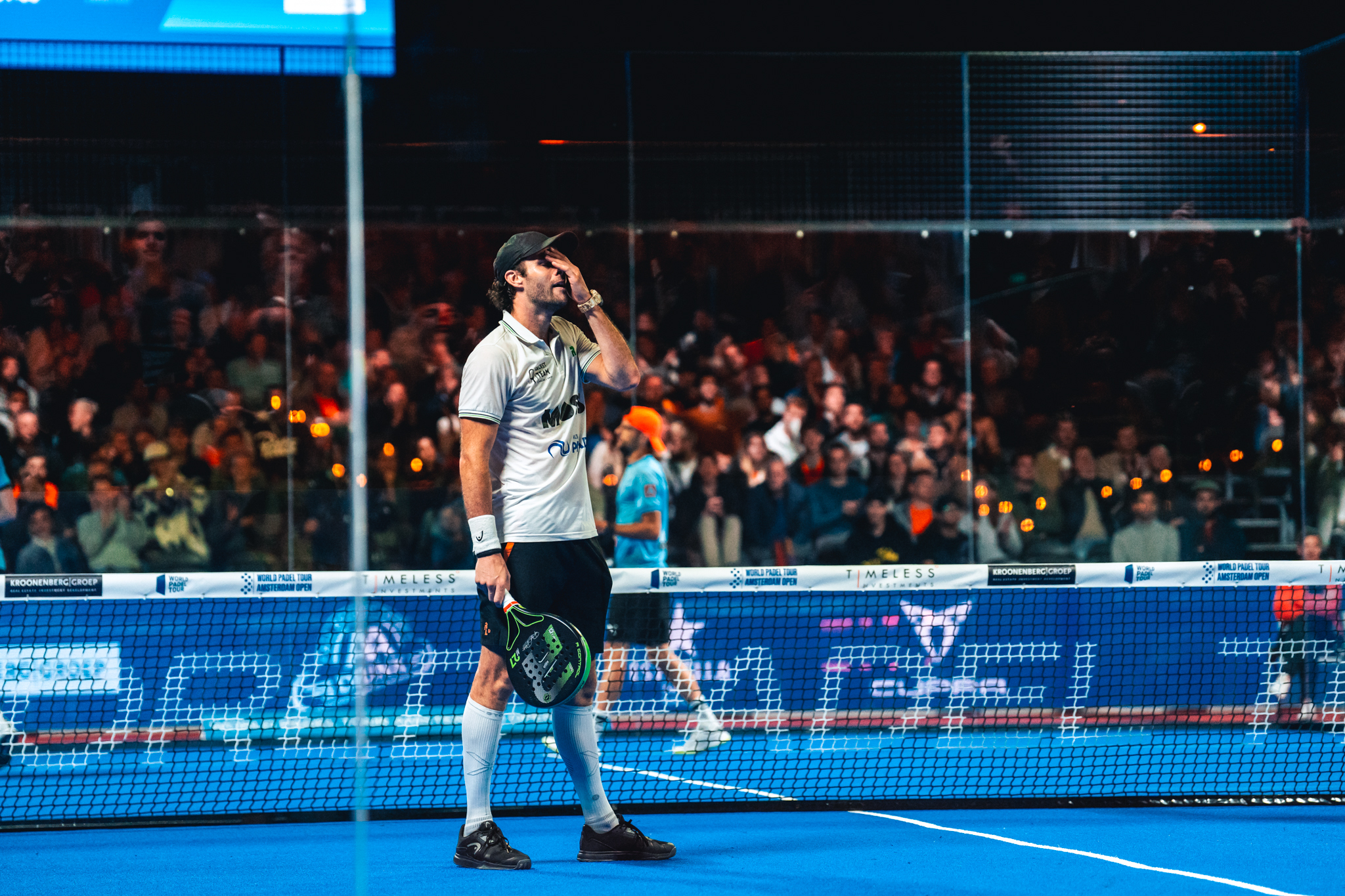 Tournament director John van Lottum announced on 20 March that this year's WPT Amsterdam Open will take place in AFAS Live. Ticket sales for the event also start today. Last year, the tournament made its entrance on the international calendar with 20.000 visitors in the Central Market Hall.
The WPT Amsterdam Open will take place from 11 to 15 October. Qualifiers will be completed on 9 and 10 October. John van Lottum is delighted that the tournament will be part of the prestigious World Padel Tour for the second year in a row: "Last year, we were able to make our mark immediately with flawless organisation and the highest number of visitors of the entire Tour. For the second edition, we are scaling up to AFAS Live, where we will be able to stage the tournament even more professionally and scale up the maximum capacity to over 25.000 visitors in five days. Given the huge interest in 2022 and the ever-growing popularity of padel in the Netherlands, I expect a sold-out house and a great atmosphere."
The WPT Amsterdam Open is an initiative of Timeless Investments, Kroonenberg Group, and KNLTB Padel and is organised by Triple Double sports marketing, Deux Agency, and Golazo Sport Events.
Fastest growing sport
Just like last year, the best padel players in the world will take part in the WPT Amsterdam Open in 2023, along with Dutch top players who will receive a wildcard or can qualify for the main tournament via the qualifications. The winners of the Dutch Championship at the end of March will earn a wildcard anyway. Padel originated in Mexico in the 1960s and through its popularity in Latin America and Spain, it has since become the fastest-growing sport worldwide. It is estimated that more than 25 million people worldwide play padel regularly. About 250.000 people play padel in the Netherlands, occasionally, or within clubs and associations.
Entry tickets and VIP arrangements for the WPT Amsterdam Open 2023 are available through www.worldpadeltouramsterdam.com.